Amazon Web Services (AWS) Capabilities
We make cloud simple.
From purchasing AWS services, migrating to the cloud, or ongoing managed services of your cloud environments, Red River has you covered. Using our proven execution framework of assess, plan, migrate, and manage our team has delivered successful value based outcomes to our customers across the AWS commercial and government clouds.
Red River Consulting Services has delivered successful deployments into AWS, both Commercial and GovCloud, across all sectors: commercial, state and local government and federal government.
Our team has both the credentials and real-world expertise to deliver on your cloud requirements:
Amazon Web Services Authorized Reseller in partnership with DLT, an AWS Public Sector Distributor
Amazon Web Services Advanced Consulting Partner
AWS Public Sector Solution Provider
Managed Service Provider
Amazon EC2 for Microsoft Windows Service Delivery Skill
AWS CloudFormation Service Delivery Skill
AWS Public Sector Partner
AWS Solution Provider
AWS US GovCloud Skill
AWS Government Competency
More than 550 AWS business and technical accreditations
More than 70 AWS certifications
Red River's AWS capabilities
Migration assessments
Rehost ("lift and shift")
Replatform ("lift, tinker and shift")
Repurchase ("drop and shop")
Refactor / Re-architect
End User Computing
Microsoft Workloads
Custom applications leveraging Platform as a Service (PaaS) inside of AWS to include database and Internet of Things (IoT) solutions.
Security
Storage
DevOps
Data & Analytics
Networking
Management Tools
Disaster Recovery
24x7x365 Managed Services offerings running on AWS GovCloud
We offer end-to-end value-based outcomes on the AWS platform, including Infrastructure-as-a-Service (IaaS), Platform-as-a-Service (PaaS), and Software-as-a-Service (SaaS).
Leveraging AWS tools, services and best practices, Red River helps customers create a DevOps environment to build, automate, manage, optimize and protect workloads in the cloud. We use tools such as CloudFormation templates to help customers provision and update their AWS resources while protecting them from configuration drift.
Strategic Solutions
Our cloud experts can help you with:
Government Cloud
State and Local
Federal
DoD
Platform Security
NIST, FedRAMP, SRG, CJIS, HIPAA, CMMC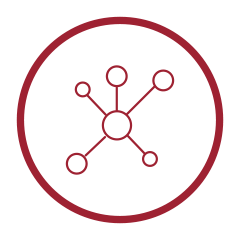 Networking
Direct Connect (Cyrus One/ Equinix)
VPN Gateways
Hybrid Cloud
DevOps
Continuous Integration and Continuous Development (CI/CD) pipeline
Process automation
Build, Test, Release
Migration
Lift and shift
Application rationalization
Application replatforming
Application refactoring
VMware Cloud on AWS
Red River's AWS Capabilities
Learn more about how our end-to-end AWS capabilities and how the Red River team can help you get the most from AWS.
Utilizing Amazon Web Services (AWS) GovCloud for commodity compute, storage and network capacity, Red River stands up secure, FEDRAMP and "FEDRAMP+" compliant services for the U.S. Navy specifically to meet stringent Department of Defense security requirements.
Learn more

Red River successfully deployed a mission critical, U.S. federal government application on Amazon Web Services GovCloud (US).
Learn more