Microsoft Cloud Capabilities
When looking for a cloud provider, organizations no longer need to choose between a general contractor or a specialist — instead, they can get the simplicity, predictability and reliability they need from Red River.
From purchasing Microsoft Azure services, migrating to the cloud, or ongoing managed services of your cloud environments, Red River has you covered. Using our proven execution framework of assess, plan, migrate, and manage our team has delivered successful value based outcomes to our Azure customers.
Red River Consulting Services has delivered successful deployments into Azure across all sectors: commercial, state and local government and federal government.
Our team has both the credentials and real-world expertise to deliver on your cloud requirements:
Microsoft Cloud Credentials
• Gold Cloud Productivity
• Gold Cloud Platform
• Gold Small & Midmarket Cloud Solutions
• Gold Datacenter
• Gold Application Development
• Gold Communications
• Gold Project & Portfolio Management
• Gold Collaboration & Content
• Gold Windows & Devices
• Gold Application Integration
• Silver Security
• Silver Data Analytics
Microsoft Cloud Capabilities
• Cloud Assessments
• Rehost ("lift and shift")
• Replatform ("lift, tinker and shift")
• Repurchase ("drop and shop")
• Storage
• Infrastructure-as-a-Service (IaaS)
• Infrastructure as Code
• Platform-as-a-Service (PaaS)
• DevOps
• Disaster Recovery
• Hybrid cloud networking
• Government Cloud
• Cloud Security
 Microsoft Cloud Expertise
• Microsoft Azure
• Microsoft Azure Government
• Microsoft 365
• Microsoft 365 Government Cloud Community (GCC)
• Office 365 Government Cloud Community High (GCC High)
• Microsoft Teams
• Microsoft SharePoint
We offer:
Consulting Services • Cloud Assessments • Architecture/Migration Planning • Application Rationalization • Migration Execution
Managed Services: • Remote Monitoring & Management • Governance and policy management • Data protection • Capacity and resource planning • Security and identity management • Troubleshooting • Automation and Optimization • Introduction of New Services and Features • 24x7x365 support services
Powerful Purchasing Vehicles: • GSA, NASA SEWP V, NITAAC CIO-CS, Air Force LevelUp, Navy Seaport NxG, TX DIR, NASPO, TIPS, CalNet 4 and more at both the federal and state & local levels
Our cloud experts can help you with:
Government Cloud
State and Local
Federal
DoD
Platform Security
NIST, FedRAMP, SRG, CJIS, HIPAA, FISMA, CMMC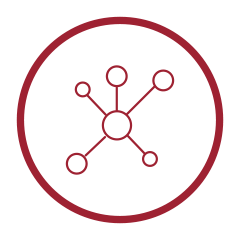 Networking
ExpressRoute
VPN Gateways
Hybrid/Multi Cloud
Storage
Primary
Backups
Archiving
Disaster Recovery
Business Continuity
Data Governance
DevOps
Continuous Integration and Continuous Development (CI/CD) pipeline
Process automation
Build, Test, Release
Migration
Lift and shift
Application rationalization
Application replatforming
Application refactoring
Managed Services at Your Service
We can help you unlock the full productivity potential of Microsoft Azure and Microsoft 365 with our Cloud Assist 365 Managed Services. Make your vision of a digital workplace a reality with the powerful tools available in the Microsoft Cloud.